Hoe zit het keuren verder in elkaar? Het gebeurt wel eens dat jouw bonus wordt afgekeurd en je niet begrijpt waarom. 
Eén van de belangrijkste zaken die gemakkelijk over het hoofd wordt gezien, is de weg die jij online aflegt naar de webshop. Bonusway ontvangt namelijk enkel commissie voor aankopen die geplaatst zijn door een klant die wij doorverwezen. Indien jij de webshop al reeds eens bezocht en misschien zelfs al een winkelmandje vulde, dan werd jij bij de webshop geregistreerd als ´organisch´verkeer. Kom je later terug via Bonusway? Dan wordt je mogelijks niet als dusdanig beschouwd en wordt er geen commissie toegekend want wij verwezen jou oorspronkelijk niet door. Zodoende kunnen we de commissie niet delen en dus geen bonus uit betalen.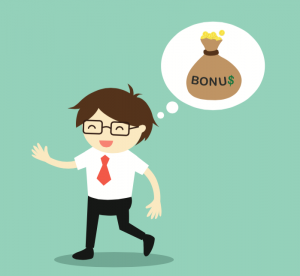 Oké, maar wat dan als je wél rechtstreeks via Bonusway naar jouw favoriete webshop ging en de bonus niet registreerde of werd afgekeurd? Het gebeurt al eens dat je shopt en af en toe ben je wat afgeleid: je ziet een melding van je sociale media en HUP  je onderbreekt het shoppen even. Of je wordt verleid door een andere aanbieding die wordt aangeprezen op de webshop en weer ben je kort even weg. Het is mogelijk dat onze traceringscookie , die jouw aankoop volgt, wordt overschreven door de bezochte websites. Hierdoor kan jouw aankoop niet langer terug getraceerd worden naar Bonusway en loop je mogelijks je bonus mis. Verlaat je per ongeluk de webshop maar je wil nog steeds jouw bonus? Ga dan terug naar onze pagina en klik weer naar jouw webshop. 
Het verhaal loopt net iets anders als je bewust enkele vergelijkingswebsites of kortingscodewebsites bezoekt. Deze zijn mogelijk partner van de webshop waar je wilt shoppen. Heb je oorspronkelijk via een andere dienst dan Bonusway doorgeklikt naar een webshop, dan is het mogelijk dat de commissie aan deze wordt toegewezen of in het beste geval, wordt verdeeld over de bezochte vergelijkings-/kortingswebsites. Voor ons geldt voornamelijk het ´last cookie count´ principe waarbij geldt: de laatste (vergelijkings-) website die je bezocht, zal de commissie toegewezen krijgen. 
Bezocht je zo´n dienst maar wens je alsnog je bonus te ontvangen? Verwijder dan eens alle cookies uit je browser en start weer als vanouds bij Bonusway.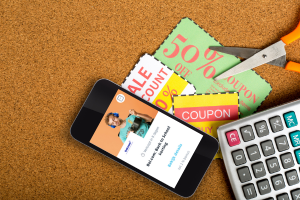 Alles verliep goed en vlot, je bonus werd geregistreerd maar toch wordt die afgekeurd. Hè, wat nou?! Hier is meestal de boosdoener dat je gebruik maakte van een actie of kortingscode die niet cumuleerbaar is met onze bonus. Maar hoe kan jij dit nu weten? Bonusway voorziet een pagina met alle aanbiedingen en kortingscodes die te combineren zijn met onze cashback dienst. Staat een actie waaraan je wil deelnemen hier bij, dan kan je je bonus verwachten! Gebruik je echter een kortingscode die niet vermeld staat op onze pagina, dan is de kans groot dat je bonus zal worden afgekeurd. De partner waarvan jouw kortingscode afkomstig is, zal worden beschouwd als ´doorverwijzer´ en de commissie van de webshop ontvangen. Zodoende ontvangen wij geen commissie die we dus niet kunnen delen met jou. 
Ben je niet volledig zeker? Aarzel dan niet om het ons te vragen! Je kan ons steeds via email, Facebook en zelfs Instagram bereiken!